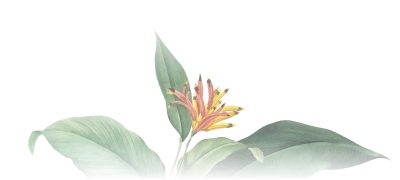 FLAMINGO GARDENS
est. 1927
Established in 1927, Flamingo Gardens is one of the oldest botanical gardens and attractions in South Florida. Originally founded by Floyd L. and Jane Wray as an orange grove, the nonprofit botanical gardens is home to 15 "Champion" trees, the largest trees of their species in Florida. Specialized botanical gardens include some of the largest collections of naturalized orchids, cycads, and heliconias & gingers in the contiguous United States and over 3,000 species of rare & exotic, tropical, subtropical, and native plants and trees. Flamingo Gardens' Everglades Wildlife Sanctuary is a home to permanently injured or non-releasable Florida native wildlife including alligators, bobcats, eagles, otters, panthers, peacock, and of course, flamingos! 
Flamingo Gardens' botanical gardens are 60 acres of tropical paradise. Our botanical gardens are a showcase for more than 3,000 species of rare and exotic, tropical, subtropical, and native plants. Our arboretum contains some of the largest trees in the state of Florida. Flamingo Gardens is part of Long Key, a natural oak hammock once surrounded by the Everglades, and contains one of the last natural hardwood forests in South Florida which remains untouched much as it was when inhabited by the ancient Tequesta people.
Flamingo Gardens' Everglades Wildlife Sanctuary gives residence to permanently injured and non-releasable birds and animals, and is home to the largest collection of Florida native wildlife- including a black bear, bobcats, otters, hawks, and flamingos. The sanctuary also houses threatened or endangered species such as the American alligator, American snapping turtle, Florida burrowing owl, wood stork, bald eagle, and Florida Panther which now serve as animal ambassadors to educate the public about the Everglades.
The Wray Home Museum nestled, in a hammock of 200-year-old oaks was built, in 1933 by Floyd L.        and Jane Wray as a weekend residence. It is the oldest residence in Broward County west of University Drive and is now a Cultural Landmark. It has been restored to provide visitors to Flamingo Gardens with a glimpse of life in South Florida in the 1930s. The Wray Home Museum exhibits significant items connected with the Wrays and Flamingo Groves, as well as other historical items of the period.