The city of Punta Gorda suffered widespread losses as a result of Hurricane Ian in Fall of 2022. Peace River Botanical and Sculpture Gardens fell within hurricane Ian's path resulting in major environmental impacts such as the destruction of their trees and plants.
The Flamingo Gardens' Eco-teers traveled to Peace River with over 500 native trees as well as host and nectar plants to help restore some ground on March 25th. Volunteers spent their day planting cypress, elderberry, coral bean, magnolia, lantana, and coontie.
Within the same week, Eco-teers took their talents to Fort Lauderdale Beach in partnership with the Youth Environmental Alliance on April 1st. Their mission was to plant 4000 sea oats in an effort to restore our sand dunes and they succeeded.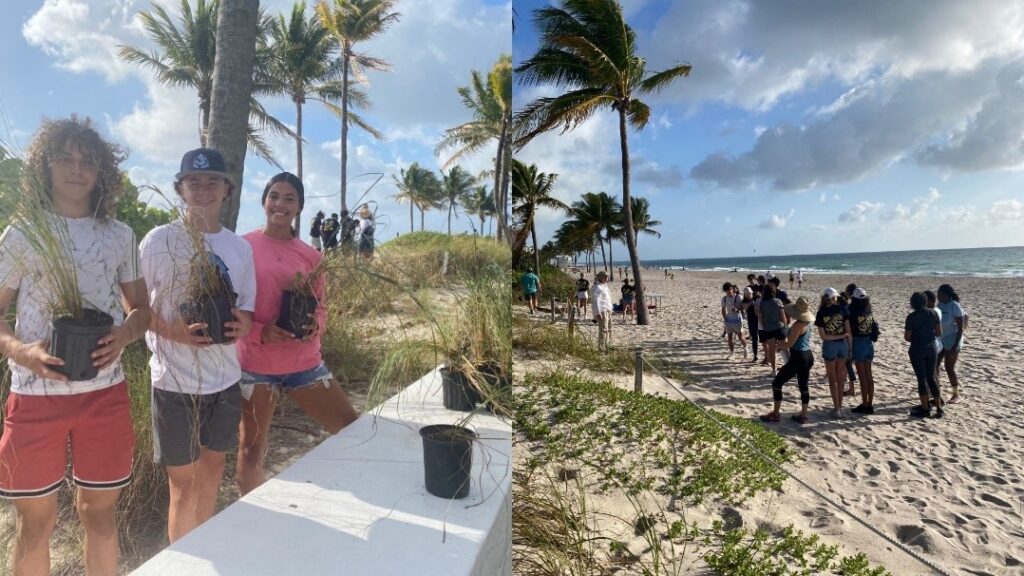 Sand dunes provide natural coastal protection against storm surge, reducing coastal flooding and structural damage. Sand dunes also provide rich habitat for specific vegetation and wildlife. The sea oats are a Hardy and salt tolerant plant that play a major role in building and stabilizing the dunes. They help trap wind-blown sand which helps in maintain the form of the dunes and they have an extensive root system that grows horizontally and acts as the main support to keep the dune raised.
If you would like to join the next Eco-teer project, contact Glennys Navarrete at [email protected] for an application.