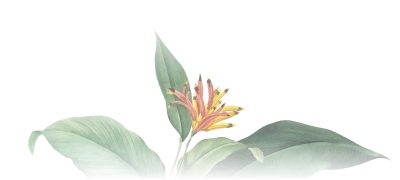 No outside food or coolers permitted please. Flamingo Gardens serves food daily at the Flamingo Cafe and at the Tropical Marketplace.
No pets permitted. Because we are a wildlife sanctuary with injured birds and animals, only service animals individually trained to provide specific work or tasks for the legally disabled protected by the ADA are allowed entrance. Any other animals that provide only comfort or emotional support for their owners are not permitted including, but not limited to companion animals, emotional support animals, and therapy dogs.
Service animals are not allowed in the open-air Aviary, where direct exposure to dogs may cause undue agitation to the injured birds. Arrangements may be made in advance for our guests with Service Animals to visit the Aviary. See service Animal Policy
No bicycles, skateboards, or drones are permitted on property for the safety of our guests and animals. These items may harm other guests on crowded days and may frighten our wildlife, potentially causing harm or re-injury.
No weapons of any kind are permitted on Flamingo Gardens property.
No commercial photography permitted without reservation. Visitors to Flamingo Gardens are permitted to take photographs and shoot videos for personal use.  Tripods are allowed as long as they are not interfering with paths or walkways. Use of lamps, reflector shades, one or more assistants, or change of outfits is considered commercial and requires a reservation.
Photography Policy
Visitors to Flamingo Gardens may be photographed  and these images may be used for the purpose of promoting the Garden.
Flamingo Gardens reserves the right to refuse tickets or coupons purchased elsewhere. 
It is the policy of Flamingo Gardens to comply with the Americans with Disabilities Act (ADA) in all respects and to make every reasonable effort to ensure that the facilities and programs are accessible to all guests. For the health and well-being of the animals in our wildlife sanctuary, Flamingo Gardens generally prohibits all pets from entering, although exceptions are made for trained service animals.
Definition of Service Animal
A "service animal" is defined by the ADA as any dog or miniature horse that is individually trained to do work or perform tasks directly related to an individual's disability, including a physical, sensory, psychiatric, intellectual, or other mental disability. In accordance with the ADA regulations, only trained service animals are permitted on grounds. Pets, exotic species, therapy or emotional-support animals are not permitted. The service dog must be fully trained; animals-in-training will not be permitted into the gardens.
Admission Procedures
Guests with service animals are encouraged to call ahead and alert our staff of their arrival at (954) 473-2955. Guests with service animals must check in at the Ticket Booth upon arrival. In order to determine if a dog is a service animal, Flamingo Gardens Staff may ask any of the following questions:
• Is the animal a trained service animal?
• What work or task has the animal been trained to perform for the individual
• Staff may not inquire about or discuss the guest's disability or ask for any form of certification for the animal.
General Guidelines
Under the ADA, service animals must be harnessed, leashed, or tethered, unless the device interferes with the service animal's work or the individual's disability prevents using these devices. In that case, the individual must maintain control of the animal through voice, signal, or other effective controls, and must be able to demonstrate that control to staff. The care and supervision of a service animals is solely the responsibility of the owner.
Restricted Areas
Flamingo Gardens retains the right to restrict service animals from the Aviary. Our Everglades Wildlife Sanctuary is responsible for the health and well-being of a vast collection of permanently injured and, in many cases, threatened and endangered species of animals. Because we are subject to stringent regulations by the Animal Welfare Act, administered by the US Department of Agriculture, service animals may be restricted from the open-air exhibits like the Aviary where sanctuary animals have direct interaction with guests. Direct exposure to and the presence of a dog may likely cause undue stress and agitation to the injured birds within the Aviary.
In its FAQ memo, the U.S. Department of Justice Civil Rights Division states: At a zoo, service animals can be restricted from areas where the animals on display are the natural prey or natural predators of dogs, where the presence of a dog would be disruptive, causing the displayed animals to behave aggressively or become agitated. (https://www.ada.gov/regs2010/service_animal_qa.pdf)
Flamingo Gardens also retains the right to restrict a service animal if it displays aggressive behavior or poses a direct threat to the health and safety of our other guests or our wildlife.
In the event that a service animal's presence is demonstrated (through prior or current displays of agitation) to cause sanctuary animals in that area undue stress or anxiety, or present the potential for injury, we reserve the right to designate such areas as restricted or sensitive and request that guests observe extra caution with service animals in these areas. Sensitive areas may be designated as a result of new births or hatchlings, nesting, or breeding behaviors in progress, or new animals in an exhibit.
Flamingo Garden's staff will notify visitors which areas may be restricted or sensitive for service animals upon entry. If a guest wishes to visit an area restricted to service animals, Flamingo Gardens will happily arrange for animal care staff to stay with the service animal while the guest visits the restricted area.
Guest Responsibilities
Responsibilities of the guests include:
• To care for and supervise the service animal at all times.
• To maintain control of the service animal at all times.
• To comply with all applicable laws and regulations including vaccinations, licensure, animal health, and leash laws.
• To immediately clean up any and all waste from the service animal.
• To refrain from taking the service animal into restricted areas.
• To use extra care and caution approaching sensitive areas with the service animal.
• To remove the service animal from any site or situation when a conflict or potential
conflict may occur. This includes roaming birds and animals (ducks, ibis, peacocks, iguanas, raccoons, etc.) or if sanctuary animals appear distressed or agitated by the sight, sound, or scent of the service animal.
Cancellation Policy: Once booking deposit and payment is received, there will be a 50% penalty fee if booking is cancelled 91 days or more prior to event. No refunds will be made for cancellations 90 days or less of event day. Please remember you are booking an outdoor garden wedding. No refunds will be made for cancellations due to inclement weather- no exceptions.
Forms of payment: Cash, credit card, and checks are accepted
Tax: Subject to 7% Florida State Sales Tax.
Prices: PRICES ARE SUBJECT TO CHANGE WITHOUT NOTICE until advent of signed agreement.
Set up: All set up and breakdown is responsibilty of lessee.
Food: Outside catering is not allowed. Catering must be with our preferred providers. 
Alcoholic Beverages: Champagne, wine, and beer only may be served, and no hard liquor is allowed. No self-provided alcohol is permitted. All our preferred caterers have valid liquor license and provide us with a Certificate of Insurance.  No beer, wine, or alcoholic beverages allowed at children parties.
Security: A security guard will be provided at your expense for all functions where beer and wine is served, and at all after-hours events
Protecting Your Personal Information
personally identifiable information (your information) includes information such as your name, address, telephone number, email address, street address, credit card number, and credit card expiration date.
How We Collect Your Information
Flamingo Gardens collects your information only when you voluntarily provide it to us on our site, such as during an online transaction to purchase products or subscriptions, make donations, sign up to receive emails, become a member, or complete registrations or surveys. You may need to provide your information to participate in certain Flamingo Gardens' programs and activities or receive certain services or offers. Please note that when you purchase some items offered on our site, you must provide your information to a third party service provider on its website. In these circumstances, you will know that you are on another website because the URL will change. You should read the privacy policy of the third party site before providing, your information. Your credit card information will be used only as needed to process your transaction.
How We Use Your Information
Flamingo Gardens will use your information for the purpose for which you gave it to us (e.g., to complete an online purchase, donation, membership, subscription, or program registration). We may use your information to send you occasional postal and/or electronic mailings about Flamingo Gardens and its programs that we think interest you. Flamingo gardens does not sell, rent, or lease its customer lists to third parties. We keep confidential any information entered during online purchases, donations, and registrations.
Online Surveys
From time to time Flamingo Gardens may invite you to participate in surveys posted on the flamingo gardens website or sent to you by email through a third party web source such as Facebook or SurveyMonkey. You may decide whether or not you wish to complete such surveys, which may ask about your background, occupation, or similar questions. We use this information to help us better understand our audience and qualify for grant funding.
Online Contests
Flamingo Gardens will occasionally offer visitors the opportunity to participate in online contests or sweepstakes. If you choose to enter, you will need to provide your name and email address so that we may contact you in connection with the contest.  We may also request that you provide us with certain other information, such as your zip code, state of residence, and grade in school (provided that you are at least thirteen years of age).
Security
We employ reasonable and current security methods to prevent unauthorized access, maintain data accuracy, and ensure correct use of information. Please note that no data transmission over the internet or any wireless network can be guaranteed to be 100% secure. As a result, while we try to protect your personal information, we cannot ensure or guarantee the security of any information you transmit to us and you do so at your own risk.
Children Under 13
We neither solicit nor knowingly accept information from children under the age of 13. If a child has provided us with personally identifying information without parental or guardian consent, the parent or guardian should contact us to remove the information and opt out of promotional opportunities.
Links To Other Sites
Our site may include links to other websites that may be of interest to you. Any links are provided only as a convenience and do not imply any endorsement of another site. Be sure to read the privacy policies on other websites.
Changes To Our Policy
We will occasionally update this privacy policy as necessary to maintain the highest protection for our users and to comply with a changing environment. We recommend that you check the policy when you visit our site to be sure you are aware of and understand our current policy. If we make material change to this policy or in how we will use or collect your personally identifiable information, we will prominently post such changes prior to implementing the change. We will not make changes in how we handle previously collected personal information that have retroactive effect unless legally required to do so.