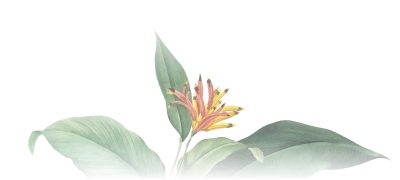 Flamingo Gardens volunteers are an integral part of the garden's history and contribute to every aspect of our operations. We depend on our dedicated volunteers to help us maintain the gardens and facilities.
Like History? Become a Wray Home Museum tour guide and meet people from around the world. 
Like plants and gardening? Help us care for our collection of rare and native plants. 
Love animals? With devotion and the proper training you can become part of our dedicated animal care volunteers. 
Good with your hands? Help us out with carpentry, woodwork, and simple repairs.
Love animals? Tending to our permanently injured birds and animals requires devotion, dependability, and training. Volunteers must be at least 18 yrs old and commit to at least 150 hours. Not for you? There are other ways to help, like serving as an Aviary Guide, showing guests through our 25,000 sq ft free-flight Aviary with its more than 250 birds. Volunteers also serve as Docents giving tours and educating guests on our animal residents and sharing the stories of their rehab experiences.
The Horticulture Department offers a wonderful opportunity to learn more about gardening in the tropics. Help prepare seeds from our rare and exotic plants and trees for the seed auction. Assist with the care and maintenance of our orchid collection as an Orchidteer, with/without experience. If you enjoy public speaking, why not serve as a Garden Guide giving tours in the Arboretum? Whether you are a novice or a Master Gardener, if you are interested in plants, we can find a way for you to help!
Have a passion for learning or teaching? Why not volunteer in our Education Department, or as a guide in the Wray Home Museum? If you enjoy meeting new people, you may be a good fit at Guest Services or as a Membership ambassador. Your specific skills and hobbies may lead to helping out in Food Service on busy days, or in our Facilities Department maintaining the grounds. During Special Events, volunteers are always needed to assist with all aspects from setup to run of show. Volunteers even assist our Administrative team with filing, phones, mailings, and more. If you don't see something here that fits, tell us about your talents and we'll find a way for you to help!
Corporate Team Volunteering as a group is an effective team building activity, while giving back to your community. Join the ranks of corporate partners like JetBlue, Publix, Invitation Homes and Citrix. We can accommodate groups with as little as two members to corporate projects for 100+ volunteers!
Please contact the Volunteer Department for availability and reservations at
954-473-2955, [email protected], or use the button above.