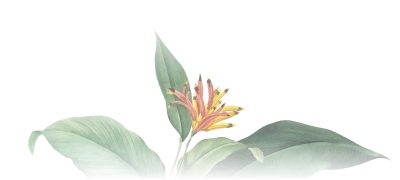 Built in 1933, the original weekend residence of Floyd and Jane Wray has since been restored to provide visitors to Flamingo Gardens a glimpse of life in South Florida in the 1930s.
Arboretum & Champion Trees
The Arboretum of Flamingo Gardens features hundreds of native and exotic trees, accented with lush under-story plantings, ponds, stream, and a waterfall. Flamingo Gardens holds the distinction of having the largest collection of towering Florida Champion Trees, fifteen in total, as certified by the Florida Forestry Service as the largest of their species. It contains the largest tree in the Florida Champion Tree register, a non-native Cluster Fig that measures 649 inches (54 feet 1 inch) in circumference, 102 feet in height, with a crown span of 95 feet.
With thousands of orchid plant species, along with the dedication of our Flamingo Gardens volunteer group, the Orchidteers, Flamingo Gardens has grown into one of the largest botanical garden orchid collections in South Florida. Our collection contains thousands of orchids, including genera such as Cymbidiums, Cattleyas, Dendrobiums, Encyclias, Phalaenopsis and Vandas. The Arboretum offers impressive exotic hybrids which allow continual year-round displays of orchid blooms while the Hardwood Hammock and wetlands areas Florida native orchid species.
GINGER & HELICONIA GARDENS
Flamingo Gardens was once the national repository for the International Heliconia Society which was founded at Flamingo Gardens in 1984, and has one of the foremost collections of plants of the zingerberales family. Efforts are underway to catalog and restore both collections, but the plants are on display mainly throughout the East Arboretum.
Located behind the gallery, this garde showcases the beauty and scents of fragrant flowering plants from around the globe. This garden is currently being rehabilitated.
Located in the West Arboretum, the Croton Garden houses one of the largest collections of Croton varieties in the United States.
Ferns and lycophytes are among the oldest plants on earth, first appearing in the fossil record about 360 million years ago in the late Devonian period. This collection represents unusual, rare, threatened or endangered fern and lycophyte species from Florida and around the world.
A unique native hammock of Live Oak trees, many of them 150 to 200 years old. Nestled in these giant trees are an abundance of orchids, bromeliads, and other air plants. The hammock is one of the highest elevations n Broward County and a choice location for Mr. and Mrs.Wray to build their residence, now the Wray Home Museum.
Tropical Rainforest & Wetlands Area
Accessible by the Narrated Tram Tour, the back 50 acres features some of the last tropical hardwood forest growth in South Florida, untouched since it was once settled by the Seminole Indians. The tour also includes a tropical rainforest area, native hardwood hammock, wetlands area, and the tropical fruit tree groves. Other gardens of note include:
Certified by both the North American Butterfly Association and Monarch Watch, these gardens host a variety of flowering plants and shrubs to attract many different species of butterflies, bees, hummingbirds, and other pollinators. The garden features All-America Selections (AAS) plants and flowers that are AAS Winners- plants and flowers that have been tested and selected for superior garden performance by horticulture professionals across North America.
Opened March 4th, 2023 The Butterfly Conservatory provides a supportive environment for raising Broward County-native butterflies for release, all while educating and engaging our guests.  The 1,600 square-foot structure houses a variety of native hosts and nectar plants, along with a live display portraying the life cycle of the butterfly. Putting our own teaching into practice, we strive to release nearly 12,000 butterflies every year, with weekly if not daily releases, to help re-establish native butterfly populations throughout the gardens and in the wild.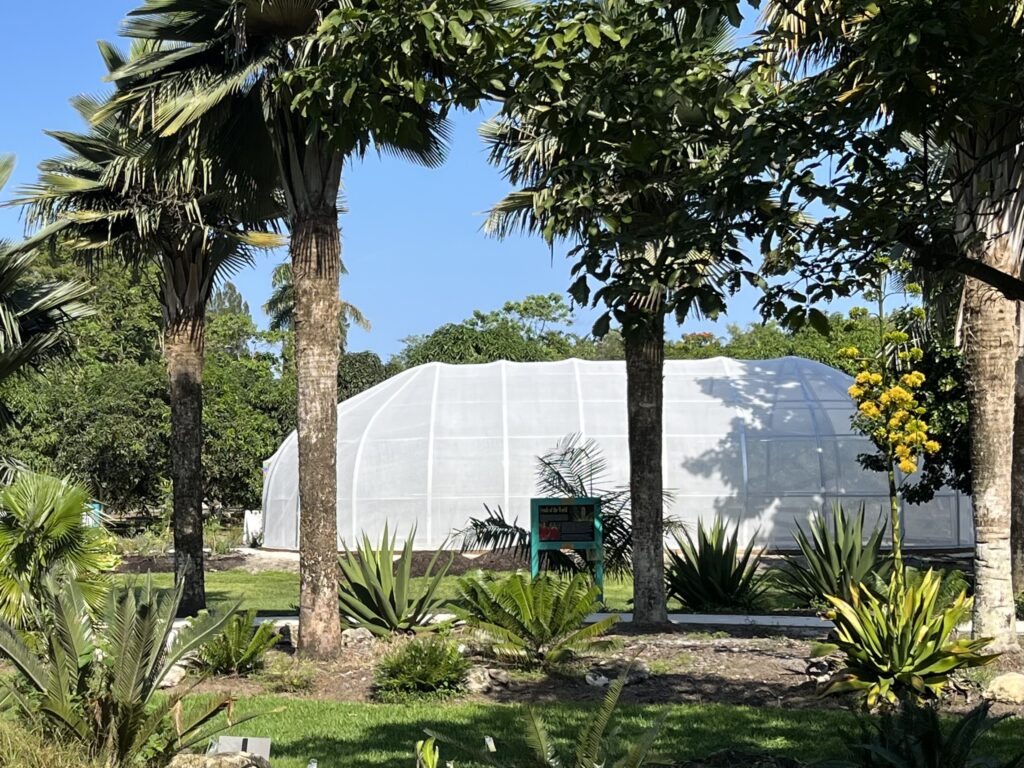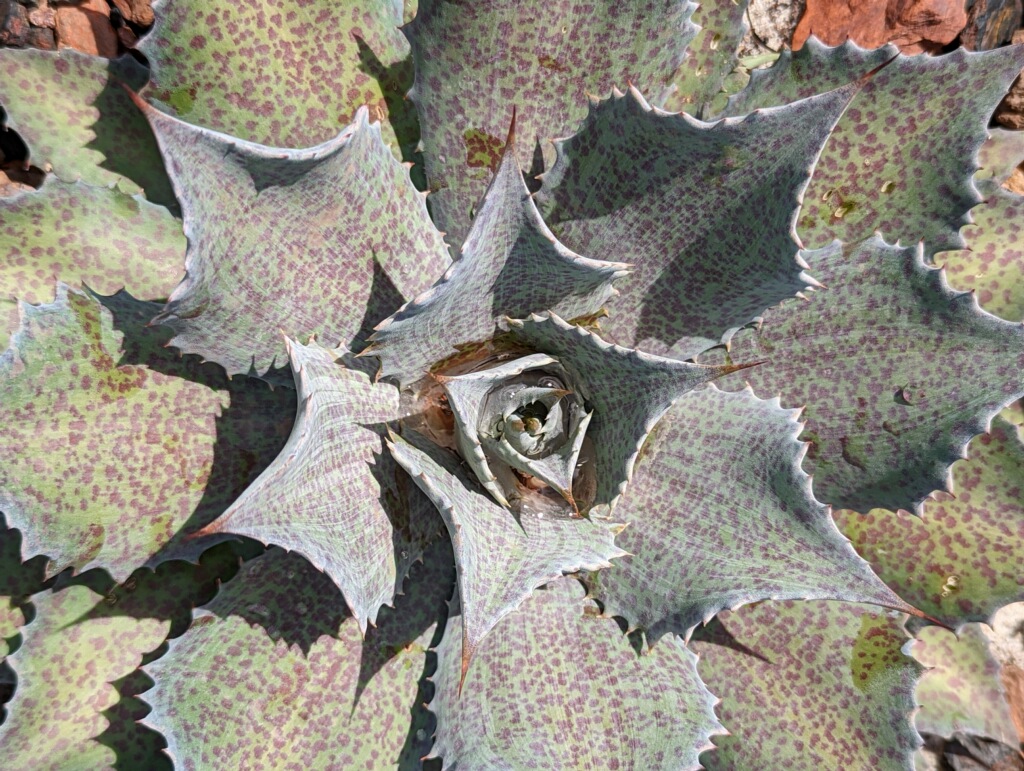 The Bauman Family Foundation Cactus & Succulent Garden
Completed in 2022, the garden showcases an array of succulent plants from around the globe. Specimens of Agave, Dracaena, Euphorbia, Kalanchoe, and an assortment of other cacti and succulents are displayed in a designed landscape setting of red gravel and caprock. Two 'Tree of Life' Baobab trees provide a canopy.
Charles L. Ross And Malcolm Chip Jones Cycad Garden
Cycads are one of the most threatened plant groups in the world and face considerable conservation obstacles. Ex situ conservation by public gardens is vital to most cycads' long-term survival. Flamingo Gardens' Cycad Collection is one of the foremost collections of rare and endangered cycad species from around the world.