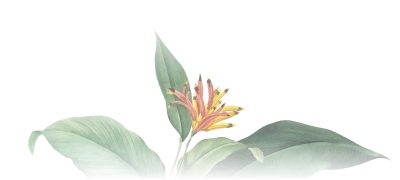 Thanks to your generous help, Flamingo Gardens has raised over $1.6 million towards a new and upgraded Learning Center to serve the 30,000 plus school children visiting on field trips, provide much-needed classroom space for our ecological programming, and multi-purpose meeting space for the many groups and organizations we serve.
As part of Flamingo Garden Master Plan, the  Board of Trustees approved the construction of a new Learning Center in the front entrance area. It is the completion of Phase I of our Capital Campaign for a new Welcome Center campus and will be called the Mary N. Porter Learning Center in honor of the philanthropist of the lead naming gift- a $500,000 grant from the Mary N. Porter Legacy Fund.
Relocating the building from the old Meeting Room site to the front entrance area provides:
the desired access for fire trucks and fire hydrants​
adequate parking for guests
safer access and more security for evening classes and meetings.
The move also allows us to build a larger multi-purpose classroom space and larger ADA compliant bathrooms to more fully meet our needs.
The primary purpose of the Learning Center is to host the ecological education programs for tens of thousands of students, as well as meeting and class space for the thousands of adults we expect it to serve.
The new building was completed and opened in Spring of 2022.
FLAMINGO GARDENS RECEIVES $500,000 GRANT FROM MARY N. PORTER LEGACY FUND
Flamingo Gardens is receiving a half million dollars from the estate of a local philanthropist to help fund a new 10,000 sq. ft. Welcome Center at the botanical gardens and wildlife sanctuary.
On November 2017, the Board of Directors of the Community Foundation of Broward announced a total $1.9 million in grants from the Mary N. Porter Legacy Fund to fund capital projects at four area nonprofits, including the grant to Flamingo Gardens.
FOR MORE INFORMATION, CONTACT:
Donna Ogdon Chen
Senior Director of Development
(954) 473-2955 x127
[email protected]
We thank the many donors that generously contributed to Phase I of our Capital Campaign for the new Learning Center. Donations of $1000 or more will be recognized on a permanent donor acknowledgement marker on the Mary N. Porter Learning Center.

NAMING DONOR
($500,000)
MARY N. PORTER LEGACY FUND

PLATINUM DONORS
($100,000 to $499,999)
THE BATCHELOR FOUNDATIONS CAROL HOLDREN

DIAMOND DONORS
($50,000 to $99,999)
FELBURN FAMILY FOUNDATION
FLOYD L. WRAY MEMORIAL FOUNDATION
FRIENDS OF FLAMINGO GARDENS
STRAUS FAMILY CHARITABLE TRUST
GOLD DONORS
($25,000 to $49,999)
ANONYMOUS
FLEMING FAMILY FOUNDATION
FLAMINGO GARDENS VOLUNTEERS
FREED FOUNDATION
JOHN KYLE & KRISTINA BRUNI

SILVER DONORS
($10,000 to $24,999)
JAN AMADOR
BAUMAN FAMILY FOUNDATION
LESLIE L. ALEXANDER FOUNDATION
MELINDA SCHWARTZ
KNOPF FAMILY FOUNDATION
LYNN TSUCALAS

BRONZE DONORS
($5,000 to $9,999)
ANONYMOUS
DREW CARIASO AND ERICH VEITENHEIMER
KEITH CLARK
CPZ ARCHITECTS
FOLKE H. PETERSON CHARITABLE FOUNDATION
BARARA MURRISH
KEITH CLARK
ULTIMATE SOFTWARE in Memory of Guillermo Gomez
WEST PALM BEACH JUDGING CENTER
STAN WOOD

EXHIBIT DONORS
($1,000 to $4,999)
MELISSA ADAMS & MICHAEL BECK
HERBERT AND SANDRA ALLENSON
LYNN ATKINSON
SUSAN CHALMERS
MIKE & DONNA CHEN
CATHI CRANE
THE DYLAN SCHOPP SUNSHINE FOUNDATION
GIVE REALTY in Honor of Scott Holtzman
THOMAS GRAMMER
GENE & COLLETTE HERMAN
LARRY HILL
INVITATION HOMES
LINCOLN AND GAIL KIEM
LINDA LAMBERT
EFFIE LEWIS
LAW ENFORCEMENT PSYCHOLOGICAL & COUNSELING ASSOCIATES, INC.
BILL LODATO & LUZ MATOS-LODATO
THE BILLI MARCUS FOUNDATION
BENJAMIN & LINDA LAMBERT
DAVIE LEDBETTER
THE MANGAN FAMILY
SARAH MORALES
DIEDRE OTTO
JUDY PAUL
CHRISTINA PELLICANE & JAMES BATEMAN
STEVE & ANGELA PRESSMAN
JOHN & JANE PURSLEY
SHARON PURSLEY
SCOTT PRITCHETT
GENNARO SELVAGGI
DENISE, RAYMOND & JUSTIN SILVA
ANDREE SIRACUSA
KEVIN SMITH
MARILYN STEELE
TARGET
JANICE TOMARCHIO & MAUREEN
MORAN IN MEMORY OF JOHN TOMARCHIO
TODD & THERESA WANDSTRAT