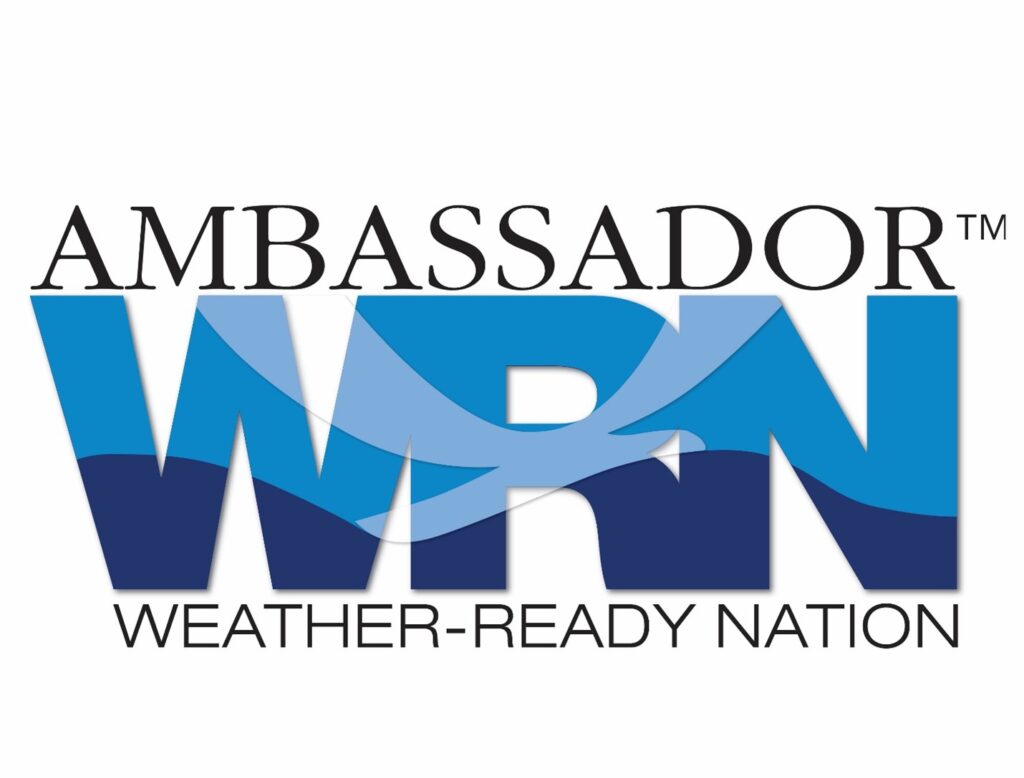 We're excited to share some fantastic news: Flamingo Gardens has taken a significant step towards enhancing community resilience and preparedness against extreme weather, water, and climate events. Flamingo Gardens has been accepted as a NOAA Weather-Ready Nation Ambassador™, joining a network of organizations dedicated to fostering a Weather-Ready Nation.
Flamingo Gardens' was encouraged to apply after a recent visit to the NOAA facility in Miami, FL by our Eco-teers. The NOAA Weather-Ready Nation Ambassador™ initiative is an endeavor that recognizes and celebrates partners of the National Oceanic and Atmospheric Administration (NOAA) who are actively contributing to the nation's readiness for unpredictable weather challenges. Flamingo Gardens' commitment to this initiative reflects our dedication to strengthening the nation's capacity to withstand and respond to extreme weather events.
As a Weather-Ready Nation Ambassador, Flamingo Gardens is aligning itself with NOAA and other esteemed Ambassadors, forming a united front against the growing threats posed by extreme weather phenomena. This collaboration underscores the importance of preparedness, proactive response, and resilience-building at both local and national levels.
The NOAA Weather-Ready Nation logo, which Flamingo Gardens is now authorized to display, symbolizes our role as a key player in this initiative. This emblem will grace our digital platforms and print materials, serving as a visible reminder of our commitment to fostering awareness, education, and cooperation in the realm of weather and climate readiness.
Flamingo Gardens' participation in the Weather-Ready Nation Ambassador™ initiative signifies more than just a title—it's a pledge to contribute to the betterment of our communities. By incorporating the NOAA Weather-Ready Nation logo on our website and materials, Flamingo Gardens is not only demonstrating our partnership with NOAA but also providing a link to valuable resources available through the NOAA Weather-Ready Nation website. This creates an avenue for visitors to access information that can aid in their own preparedness efforts.

What''s on the horizon? Flamingo Gardens will collaborate with a designated NOAA point of contact, who will offer insights, answer questions, and explore potential a variety of opportunities. This partnership is a two-way street, with both sides benefiting from the exchange of knowledge and expertise to further enhance our collective ability to tackle extreme weather challenges.
To learn more about the NOAA Weather-Ready Nation Ambassador™ initiative, and to explore the valuable resources available, please visit the NOAA Weather-Ready Nation website at http ://www.weather.gov/wrn/.